Once again, welcome to the new academic year! I hope your first week or weeks back have been exciting and fulfilling!
 
As we face a new environment in a post-Janus world, Education Minnesota is responding by making changes and adding new programs that will help us thrive going forward.
 
This"What's New, What's Different?" booklet outlines the major changes leaders will see in the programs and offerings from Education Minnesota and the points of contact in each area.

As always, let your field staff know if you have questions about program offerings from your state union.

Denise Specht, President
Denise.Specht@edmn.org 
Twitter: @Denise Specht 
Facebook: Denise Specht 
(log on to Facebook to view)
Important Dates
Sept. 21
Early voting begins.
Oct. 18
MEA Conference, St. Paul
Nov. 6
Election Day
Burnsville Teachers (District 191) have been teaching all year without a contract. We support the contract and bargaining rights of all teachers, and join them in their fight.
Seen here are WBLTA President Michael McKenzie, and his daughter Tori, a 191 middle school teacher.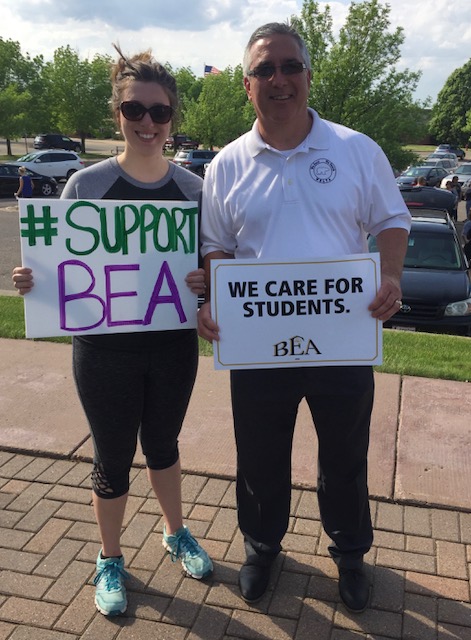 The Janus vs. AFMSCE Supreme Court decision is expected to be decided this June. EdMN President Specht suggests we show our solidarity by taking selfies with the word "Union", and posting them on our social media.
Here are some examples from this weekend's training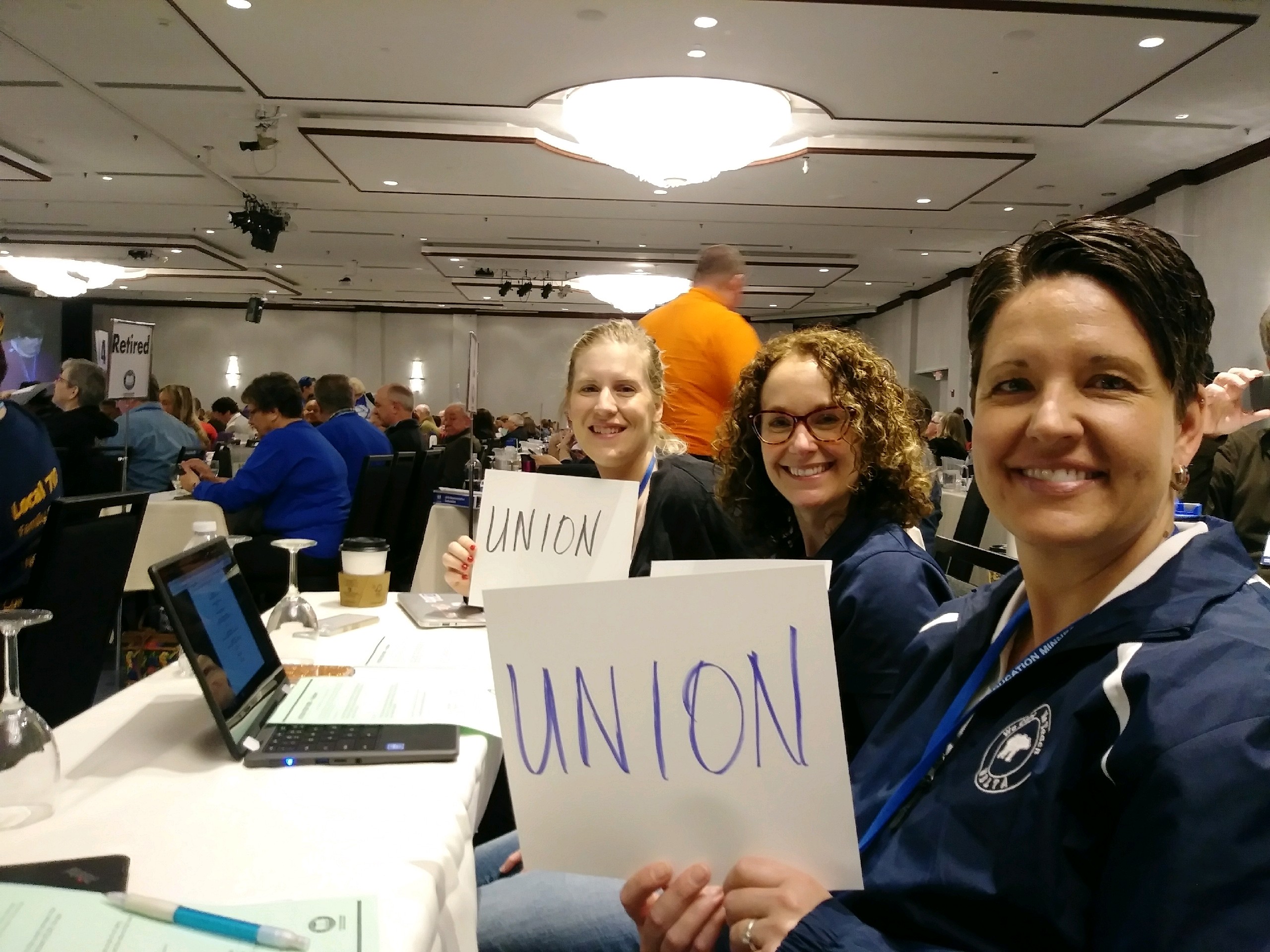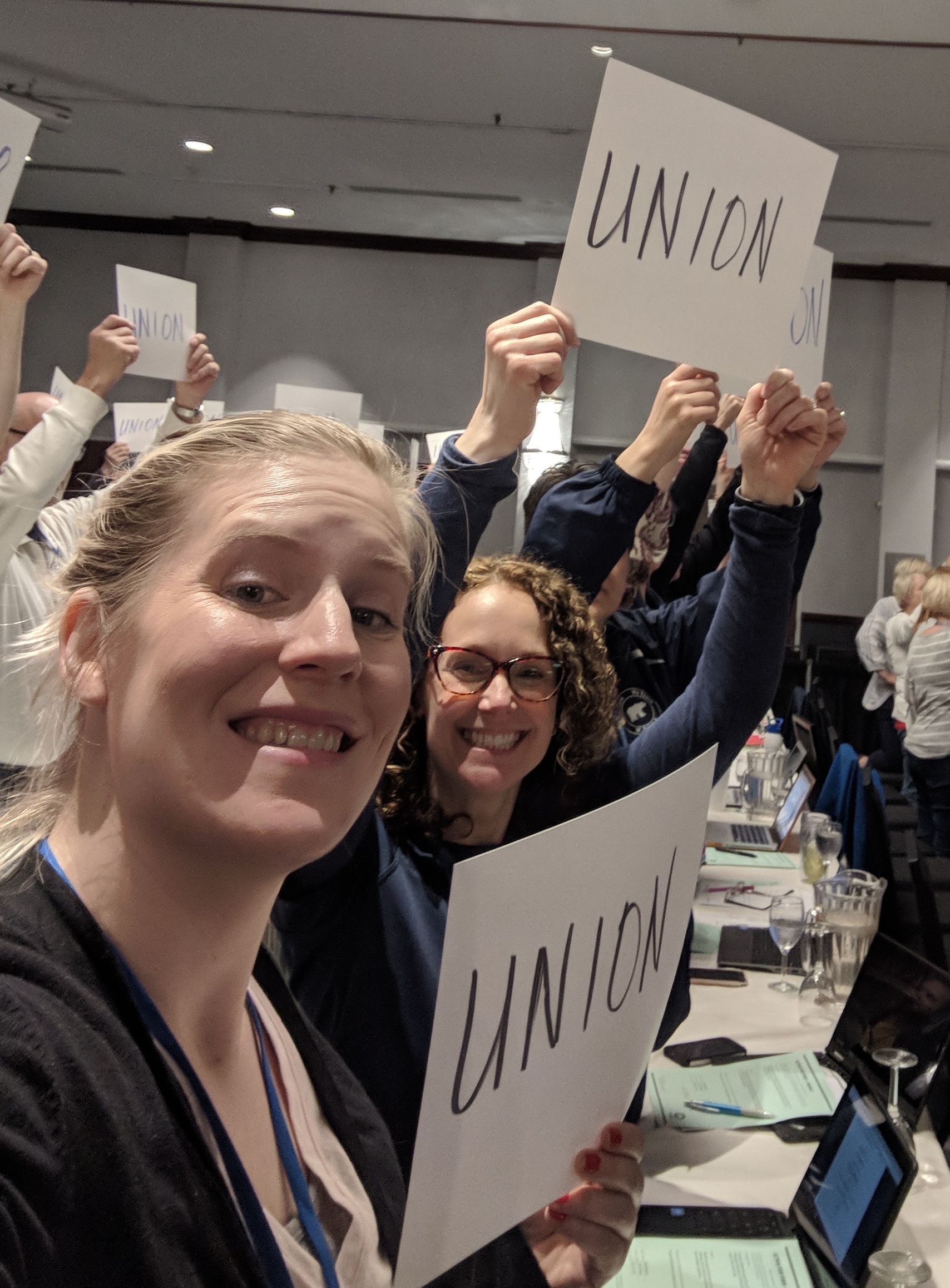 Your union colleague Kelly Neff went to work for you 
Monday
 championing better services and protection for our students speaking in favor of a DFL Gun Violence Protection bill.  She was part of a press conference organized by Senator Jason Isaacson and supported by our own EDMN.  Your WBLTA dues p
Congratulations to our 2018 Teacher of the Year, Maggie Clark from Oneka Elementary!
Star Tribune commentary written by Joe Nathan, a former educator, and current director for the Center for School Change.